GS-LOCK™
HORNED MAGNETIC HOOK
COMPATIBLE CLIP
GS-MC16BW
---
Specifications
Compatible clip is newly designed to allow for TAJIMA Safety Belt Holder™
Extra-thick steel generates more stiffness than 1 in ( 25 mm ) standard tape measures
Thick elastomer case armor extends around the body of the tape measure to protect end hooks and work surfaces
---
| | |
| --- | --- |
| Item Code | GS-MC16BW |
| TAPE SIZE | 16 ft. x 1 in. ( 25 mm ) |
| STAND OUT | 8.2 ft. / 2.5 m |
| CASE | 6 |
| MASTER CARTON | 30 ( 5 sets ) |
| UPC | 0-49296-12266-9 |
Features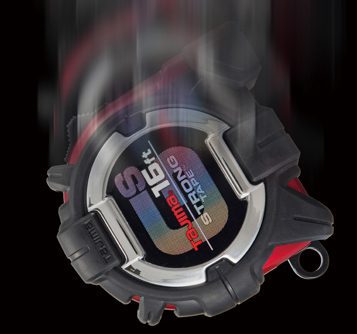 Armored Case
Shock-resistant armored case protects the housing from impact during inadvertent dropping.
---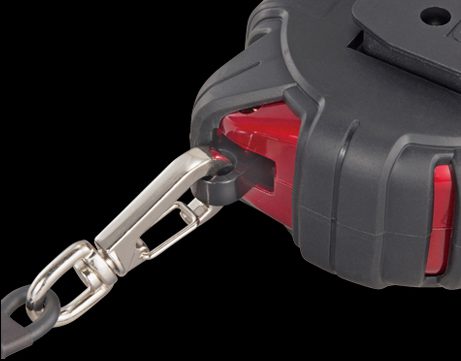 Safety Rope Tether Mount With Ring
Prevents dropping or mislaying.
---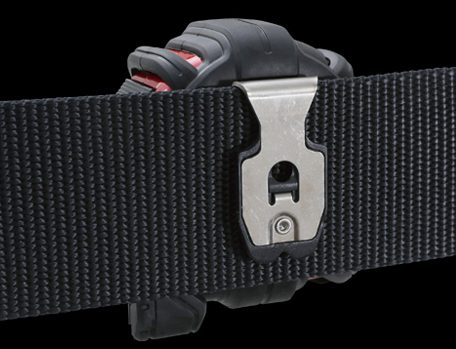 Clip
Compatible clip is newly designed to arrow for TAJIMA Safety Belt Holder™
---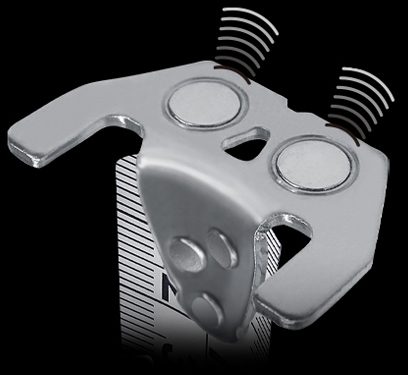 Horned Magnetic Hook
Neodymium magnet ( 260 mT ) enables hook to attach to the place where it's hard to hang
---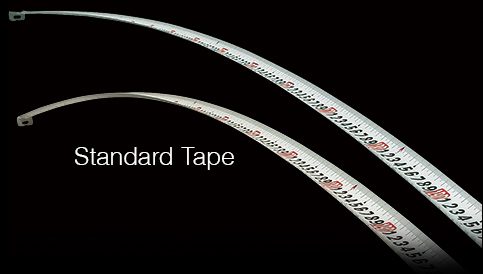 Strong Tape™
Extra-thick steel generates more stiffness than 1 in ( 25 mm ) standard tape measures.
---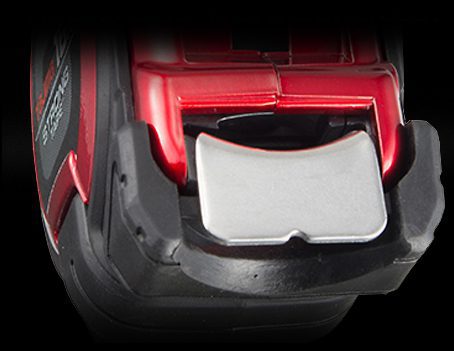 End Hook Guard
Thick elastomer case armor extends around the body of the tape measure to protect end hook and work surfaces.
---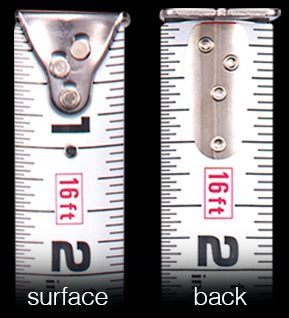 Dual Sided Blade™
Scale on both sides of blade allows you to read measurements on back.
---
GS-LOCK™
HORNED MAGNETIC HOOK
COMPATIBLE CLIP

GS-MC16BW

---